A Job Placement Company You Can Depend On
The Owners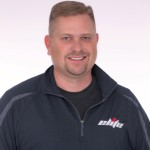 Ron Bennett
Education
East Tennessee State University, BBA – Management, 1991
East Tennessee State University, MBA, 1996
Biography
Ron L. Bennett is the owner of Elite Manufacturing and Professional Services. He graduated with full-tuition scholarships and was recognized by his university as a member of the Dean's List and Outstanding College Students of America. Bennett has more than 20 years of experience in manufacturing management, construction management, and contractor services management.
After graduating from ETSU, Bennett began working in the manufacturing industry for Burlington Industries in 1991. While at Burlington, he learned the importance of safety and training while managing two manufacturing processes. During his tenure with Burlington, Bennett enrolled in, attended, and completed graduate school at East Tennessee State University to earn his MBA.
From 1999 to 2003, Bennett served as Executive Director of Friends In Need Health Center. Friends In Need is a non-profit organization providing on-site primary medical care and dental care for working uninsured residents of the region.
Bennett then joined A&L Industrial in 2003, where he served as Vice President of Operations. While serving the organization, Bennett took care of all site operations and served as a corporate officer as well as a member of the Board of Directors.
In 2007, Brock Services, Ltd. purchased A&L Industrial and Bennett was hired by the new company. He was then promoted to president of Region IV and became responsible for the management and oversight of BSL's operations in the Eastern US.
Bennett was also in charge of:
Developing and Maintaining the Company's Most Successful Customer Business Model
Marketing the Business Model to Customers and Potential Customers Across the U.S.
Developing and Maintaining Corporate Relationships
Negotiating Contracts and Customizing Customer Solutions
Developing and Maintaining a Safe and Healthy Business Culture
The Bennetts formed Elite Manufacturing and Professional Services in 2012. They aim to compete with other traditional staffing companies and larger contractors in their area. Mr. Bennett firmly believes that they are capable of filling the void left by other companies and promises to always do the right thing with their customers.
Elite is now a reliable company providing specialized labor services including staffing, outsourcing, training, and consulting.
Personal Information
[fl_builder_insert_layout id="53″ type="fl-builder-template"]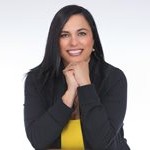 Sonja Whitson Bennett
Education
East Tennessee State University, BBA – Human Resource Management, 1993
Biography
Sonja Whitson Bennett is the owner and president of Elite Manufacturing and Professional Services. She has more than 20 years of experience in human resources and staffing industry management.
Bennett began her career as a human resource assistant for Northeast Tennessee Rehabilitation Hospital in 1993. She later worked for Down River Forrest Products in Louisville, Kentucky.
In 1996, Bennett was employed by Staffmark Staffing Services until 2008. She was initially the communications manager but was later promoted to market manager, regional manager, and director of sales. Because of Staffmark, she was given the opportunity to be a part of a dynamic growing business, an experience she treasures even now.
Bennett directed, managed, and coordinated all operations and sales activities at Staffmark. She also had primary P&L responsibilities and was in charge of performing ongoing market analyses and implementing market strategies for multiple companies within the region.
As an executive, Bennett met with prospective client management teams to conduct thorough site analyses and develop customized staffing solutions to address the needs of her customers. She also provided customized hiring, recruiting, and retention programs for customers while addressing the staffing challenges within the specific industry of each client.
In 2009, Bennett joined Brock Services, Ltd. where she served as a regional staffing and project manager. She was primarily responsible for recruiting and staffing multi-craft and professional positions for BSL in the Eastern U.S. Throughout the region, she directed job fairs and continually searched for qualified candidates with specialized craft skills.
Bennett has secured drug testing facilities in multiple states and was instrumental in maintaining DISA drug testing compliance for the region. She worked closely with the regional safety manager to keep all sites up to date on safety training, craft certifications, and ensure that sites had the appropriate PPE to safely perform their jobs.
In 2012, Sonja and Ron Bennett formed Elite Manufacturing and Professional Services to compete with traditional staffing companies and larger contractors in the region. The challenges and responsibilities of being business owners were eagerly embraced and accepted by them.
Starting the company gave them the opportunity to meet face to face with potential clients and employees and to manage their business on a personal level. Today, their company is well-known for its customized, innovative solutions for their customers.
Personal Information
[fl_builder_insert_layout id="57″ type="fl-builder-template"]
Our Core Values
Doing the Right Thing
Our company believes that honesty, integrity, and trustworthiness is essential to succeed in all aspects of our personal and professional lives. Every decision we make is governed by this value and we will always do what we say.
Focusing on People
We are passionate about our belief in people and will act with enthusiasm, respect, dignity, and humility. Our team will lead with a compassionate heart and a cool head in everything we do.
Committed to Working Safely
Because great safety performance is not good enough, we are committed to training our workforce and promoting a safe and healthy work environment. All of our associates will be held accountable for maintaining and cultivating this culture.
Understanding the Value of Long-Term Partnerships
We are dedicated to building strong relationships with our customers through excellent customer focus, customer interface, and strategic alliances.
Customizing Innovative Solutions
Our team designs and executes forward-thinking solutions and provides a flexible workforce. We believe the ideas and processes collaborated from the unique experience and knowledge of our staff can result in value-added to and cost savings for you.
Fostering a Positive Work Environment
We cultivate a work environment where teamwork, collaboration, creativity, and communication are all integral in our activities. A diverse workforce in a positive environment is capable of overcoming all challenges.
Striving for Excellence
Our company aims to be a reliable service provider for our customers. We strive to continually improve our performance and will measure and document our quality, efficiency, and effectiveness.
Valuing Our Community
We make a difference in the communities where we work and live because we recognize the needs of others. The individuality of our fellow citizens, both personally and professionally, is something we support, encourage, uplift, and respect. We operate with a nurturing spirit to enhance the lives of others.